Welcome to Axbridge C of E First School Academy PTA
The PTA is a group of parents and teachers who meet on a regular basis to discuss and organise events to raise money for the benefit of the children in the school. This can be school trips, technical material, swimming lessons and special seasonal events, such as pantomime tickets. Anyone can attend these meetings and the website will be updated with information on where and when the next meeting will take place.

The PTA also runs social events for the parents and children as we believe it's important for the school community that we have an opportunity to get to know one another.

If you are interested in helping out at an event, if you have any ideas on how we can raise money or if you just want to get involved, please contact one of the PTA members or ask at the school office for further details.

Key PTA Committee Members 2018-19
PTA Chairperson : Sandra Jefferies
PTA Treasurer : Jo O' Callaghan
PTA Vice Chair : Lorna Adams
PTA Correspondence
Follow our PTA Facebook page to keep up to date with the latest school events. Follow the link below.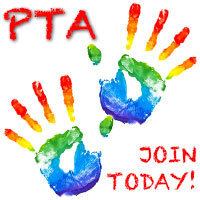 FUTURE EVENTS:
Film night
Christmas Fair
Testimonials
"Having so many parents involved in PTA activities is wonderful; it says so much about our school as a family community and sets a marvelous example of enthusiasm and helpfulness for the children."
Chair of Governors
"The PTA are people who organise stuff we do here, like cake stalls."
"They help make the school a better place."
"They help us do fun things!"
"I'd feel good if my Mum and Dad helped the school."
Children's comments
"The PTA is an integral part of our school community. It offers a lovely opportunity for close co-operation and communication between parents, us as staff and the wider community. It is wonderful that we all work together to provide the children with those extra-special experiences that they simply love."
Headteacher
Money raised by the PTA has recently paid for Swimming lessons, Circus Skills Day and new books for the school library.