Tik Tok - Online Safety Concern
Tik Tok - Online Safety Concern
9 September 2020 (by Patricia Page (admin))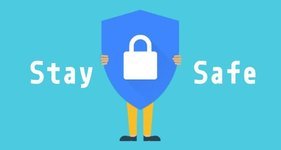 TikTok
It has come to our attention that there is some extremely distressing material circulating on TikTok, and some other sharing platforms. A man took his own life and posted the video through a live feed which is subsequently being re-posted. Despite the recommended age restriction of TikTok, we are aware some of our pupils have access to the App. We understand it is also being shared on Facebook.
Unfortunately, children may be exposed to this video which can pop up when they are accessing child-friendly content (e.g. puppies etc.). It is, therefore, our strong recommendation that you block access to this App in order to protect your children from viewing this material.
If you or your children are experiencing emotional distress, please seek support. Listed below are several sources of help you may find useful:
Childline: 0800 1111
Young Minds Parent Helpline: 0808 802 5544 (Monday to Friday 9.30am – 4pm, free for mobiles and landlines)
Samaritans: Call free on 116 123, open 24 hours a day, or visit the Samaritans website.
Shout: Offers confidential 24/7 crisis text support for times when you need immediate assistance. Text "SHOUT" to 85258 or visit Shout Crisis Text Line
Thank you for your support in keeping our children safe.