School Meals
Our school meals are provided by Aspens.
They provide hot meals throughout the academic year, with special themed menus and the inclusion of a varied salad bar. This aligns closely with our 'Healthy Schools' award, with the greater choice and variety proving popular with our pupils. Should your child have specific dietary needs,at the bottom of the page you can find a link to an Aspens Intolerance form.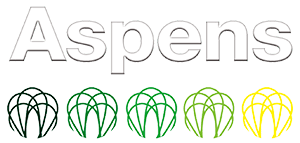 Click on this link, to register or to simply order your meals.
All menus are available through the website and operate on a credit basis.
You are able to order your lunches up until 10:00 pm the night before.
It is your responsibility to log on to the website and cancel any food orders if your child is absent from school that day.
Any queries regarding the lunches can be forwarded to Aspens directly on:
A Message from Aspens
The food we serve
At the heart of what we do is our love for pleasing our customers with our great tasting, healthy food and our menus are guided by the feedback we receive from our customers. All of our dishes are supported by recipes and our teams are trained so that the dishes are cooked well, they taste great and look their best on our counters.
We purchase our food responsibly, through a transparent process and are proud that we buy from British farmers and producers. Buying British enables us to invest in local communities, reduce our food miles and get a great range of seasonal produce to incorporate into our menus for our customers to enjoy.
We have been awarded the "Food for Life" Gold Catering Mark from the Soil Association for our menus and we have been accreditations from the British Hen Welfare Trust and Compassion in World Farming for our use of free-range eggs. This means that our chickens are allowed to roam free making them happier hens!
We buy Red Tractor assured meat and poultry, sourced from British suppliers who are regularly inspected to ensure the highest standards of production and our milk is from dairies that are certified Grade A from the British Retail Consortium. We buy fish that is Marine Stewardship Council certified to help support the British fishing industry and the sustainability of our fish stocks
Our Primary Approach
We love working with our primary school customers and we get great satisfaction seeing lots of clean plates!
We work hard on our menus for our primary aged customers as their taste buds are developing. If there is something on the menu that they are unsure of, we give them a little taster on the side of their plate so next time its on the menu, they'll remember if they like it and may be a bit more adventurous.
Developing a primary school menu is challenging to get right. You need variety, colour, different tastes, textures and dishes that they know, dishes that they will eat and menus that are simple for them to read and understand. One size menu does not fit all – we have small schools in the rural areas and large primaries in the heart of cities so our menu team works hard to come up with a range of options for schools to try until we get their menu just right. We also have a packed lunch option for those who do not want a hot meal at lunchtime.

Free School Meals Application Form.pdf (48.5 kB)
Intollerances Allergens Special Diets Form (1).pdf
Autumn / Winter 2022-23 Menu